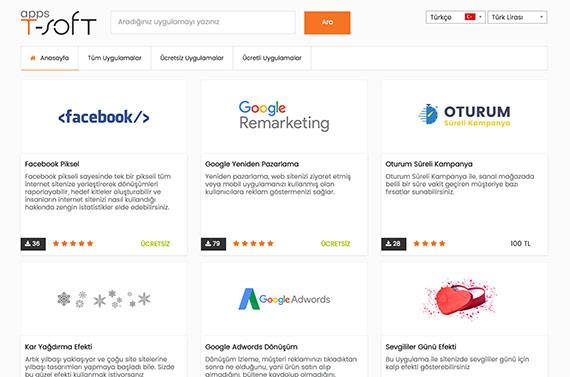 We're Not Just a Software, We're an Ecommerce Ecosystem

No matter how big a software company can be, it is limited to what they can do, and its success will be in the measure of its concentration. The most common feature of successful projects in the world is that they enable applications that will enrich their platforms, and with the applications of the software developed by dozens of different software developers, the feasibility of the software reaches a very wide framework. In 2007, T-Soft released its first version of the web services, opened this door and increased possibilities by allowing editing interface codes, and prepared its own application market. By this application market, many freelance-free software developers have been able to generate revenue and at the same time we have been able to find solutions for very different expectations of our customers.

Our goal in 5 years is to meet with our customers with more than 1000 products through T-Soft application market and reach a trade volume of 50 million USD through this market.